Welcome!
Welcome to Shayna Accounting CPAs PC. Our mission is to provide clients with superior tax services and seamless accounting for their businesses. Our CPAs deliver effective tax planning and preparation; our bookkeepers provide exceptional accounting and payroll services. These services free you to do what you do best: build your business.
We offer:
Tax Planning and Preparation
Financial Statement Preparation
Payroll Services
Investment Consultation
Estate Planning
Notary Public Service
QuickBooks Consulting
This site is designed to save you time by allowing on-the-spot calculations to determine spending and budget priorities, and by highlighting important tax deadlines on our calendar. In addition, the site offers dedicated web suites: personal sites where you may obtain or submit your business data at any time of the day or night.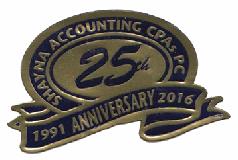 Telephone...
(734) 668-4770
Shayna Accounting CPAs PC
58 Parkland Plz Ste 400
Ann Arbor, MI 48103
You can also send us a message directly through the contact page of this website.